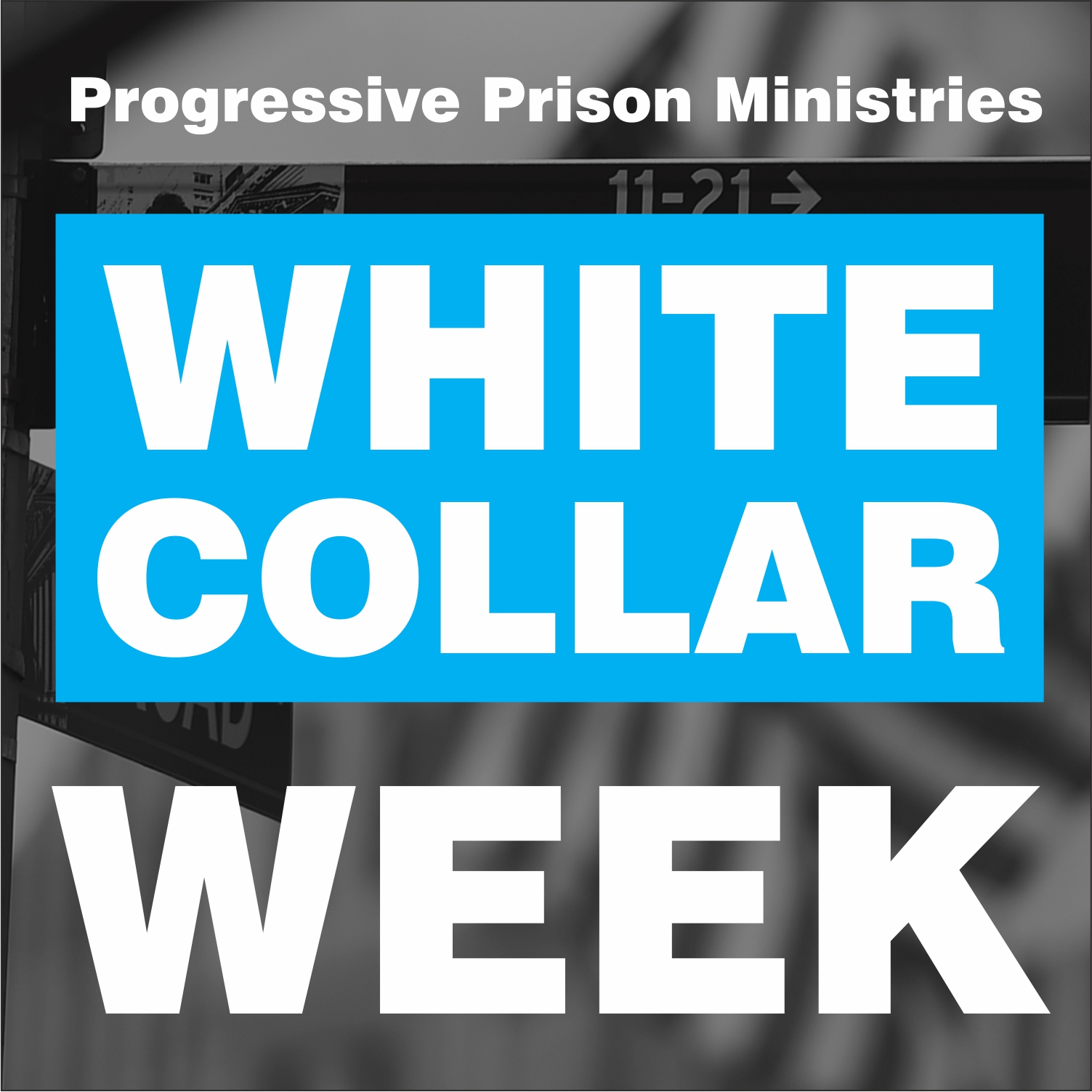 White Collar Week with Jeff Grant, A Podcast Serving the White Collar Justice Community. Limited 10 Show Run: Summer 2020
It's the Isolation that Destroys Us. The Solution is in Community.
____________
Podcast Ep. 06: Madoff Talks, with Guest: Jim Campbell
Today on the podcast we have Jim Campbell, a radio host and journalist based in Greenwich, Connecticut, who hosts a nationally syndicated business affairs show, Business Talk with Jim Campbell. He also hosts another show, Forensic Talk, that dives into the world of financial crimes. It's probably not surprising that Jim and I are friends, and that he has interviewed me on both of his shows.
Today we turn the tables and Jim the interviewer becomes Jim the guest, as we talk about his upcoming book, Madoff Talks: Uncovering the Untold Story Behind the Most Notorious Ponzi Scheme in History. Jim's book will be published next year (McGraw Hill). He is now putting the finishing touches on his multi-year dialogue with Bernie Madoff in prison, Bernie's wife Ruth Madoff, and Bernie's late son Andrew Madoff, as well as government investigators, lawyers, witnesses, and most importantly, the victims. While Jim has culled over 400 pages of actual emails with Bernie Madoff - and presents Madoff's words verbatim - he never accepts any of it at face value. Jim investigates the truth behind the man, the family, the fraud, and the systemic breakdown of the SEC, big banks, and every watchdog that had the obligation and opportunity to stop the fraud before more people got hurt. And failed.
The Bernie Madoff story was, and remains, one of the biggest tales of grandiosity and greed that Wall Street has ever known, and certainly the largest Ponzi scheme in history. And we have an inside, up-close look on today's podcast.
So, coming up, Madoff Talks, with our guest Jim Campbell. On White Collar Week. I hope you will join us. - Jeff
______________________
Welcome to White Collar Week with Jeff Grant, a podcast serving the white collar justice community. It's the isolation that destroys us. The solution is in community.
If you are interested in this podcast, then you are probably already a member of the white collar justice community – even if you don't quite know it yet. Our community is certainly made up of people being prosecuted, or who have already been prosecuted, for white collar crimes. But it is also made up of the spouses, children and families of those prosecuted for white collar crimes – these are the first victims of white collar crime. And the community also consists of the other victims, both direct and indirect, and those in the wider white collar ecosystem like friends, colleagues, prosecutors, defense attorneys, judges, law enforcement, academics, researchers. Investigators, mitigation experts, corrections officers, reentry professionals, mental health care professionals, drug and alcohol counselors, – and ministers, chaplains and advocates for criminal and social justice reform. The list goes on and on…
In this very eventful summer 2020, our mission is to introduce you to other members of the white collar justice community, to hear their very personal stories, and hopefully gain a broader perspective of what this is really all about. Maybe this will inspire some deeper thoughts and introspection? Maybe it will inspire some empathy and compassion for people you might otherwise resent or dismiss? And maybe it will help lift us all out of our own isolation and into community, so we can learn to live again in the sunshine of the spirit.
Blessings, לשלום
Jeff
Rev. Jeff Grant, J.D., M.Div. (he, him, his)
Co-founder, Progressive Prison Ministries, Inc., Greenwich CT & Nationwide
Co-host, The Criminal Justice Insider Podcast
Host, White Collar Week
Mailing: P.O. Box 1, Woodbury, CT 06798
Website: prisonist.org
Email: jgrant@prisonist.org
Office: 203-405-6249
Donations (501c3): bit.ly/donate35T9kMZ